Post by -IronSoul- on Dec 12, 2018 13:58:40 GMT 10
"A long time ago, the sexyness itself was looking for a body to posess, as it didn't found any men or women worth of the true seduction, it adopted it's own physical form, as the result, a demon with the form of an extremely sexy lady with extremely revealing clothes was born, her name was unknown, but her friends called her -Sheva, the lovely housekeeper- with a charming revealing dress, with big and seductive lips, and a charming personality, her duty was to charm enemies that attack her friends and slaughter them while they were under the demon's seduction."
haha, ok guys, this is a mod that it's one of my favourites, as you might know, i like sheva very much, and i can't stop playing with her, and making mods and all that, so i made this mod a few months ago, but she wasn't seductive enough for public release, and here she is, lovely, seductive, and the best of all, soooo cute! she replaces clubbin Sheva (upl01ShebaCos2.arc) make sure you have a backup!
what i did basically was adjust sheva's nude body (previously adjusted from Claire to Sheva), to fit with a bunch of Dead or Alive 5 clothing, and as the result this lady was created, that explains the lack of random hearts all over the dress, for some reason those clothing have a huge amout of heart shaped details, too much for my taste i must say, but as the theme of this mod is the seduction and the sexyness, they fit i believe haha.
here are some caps: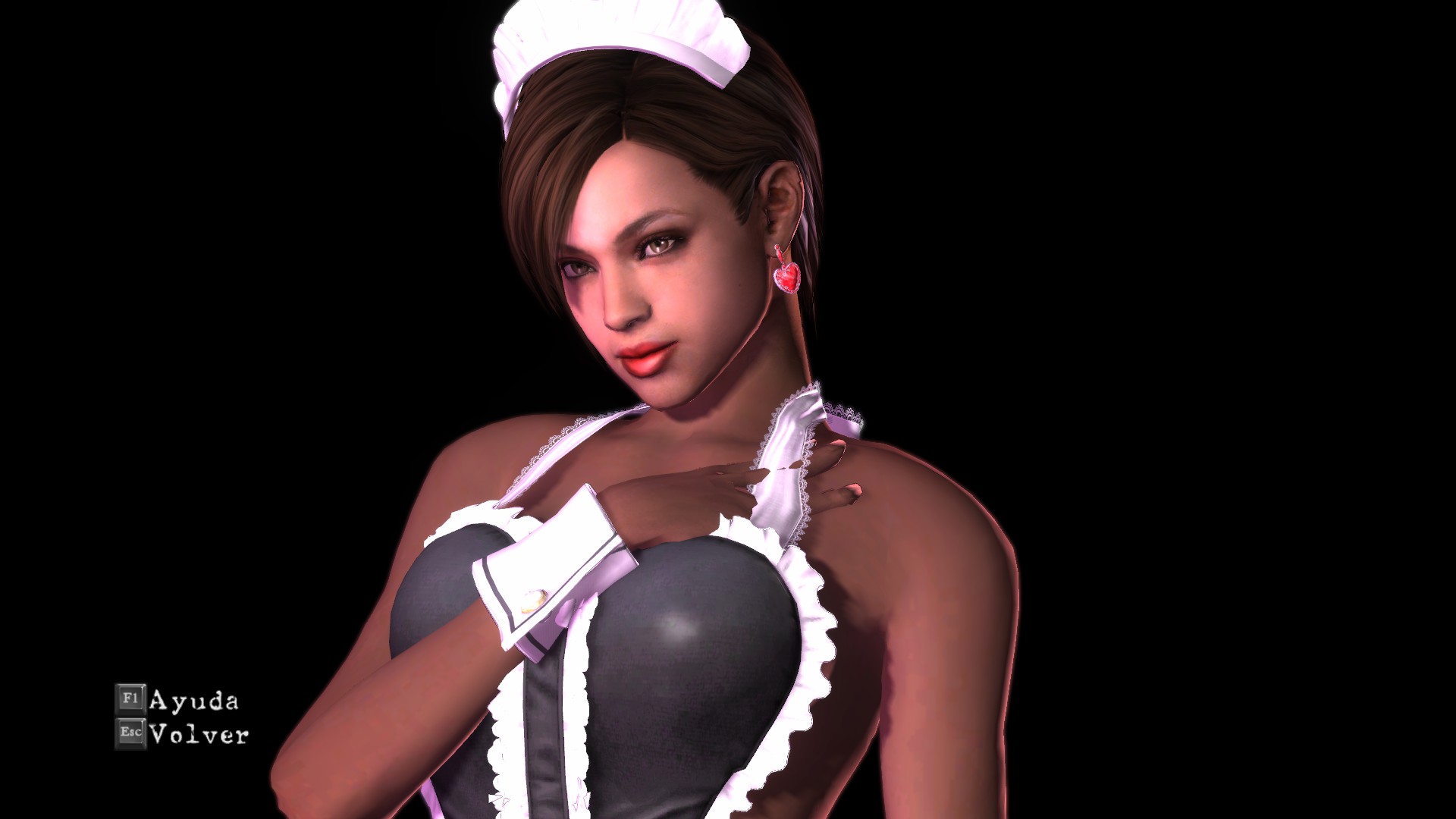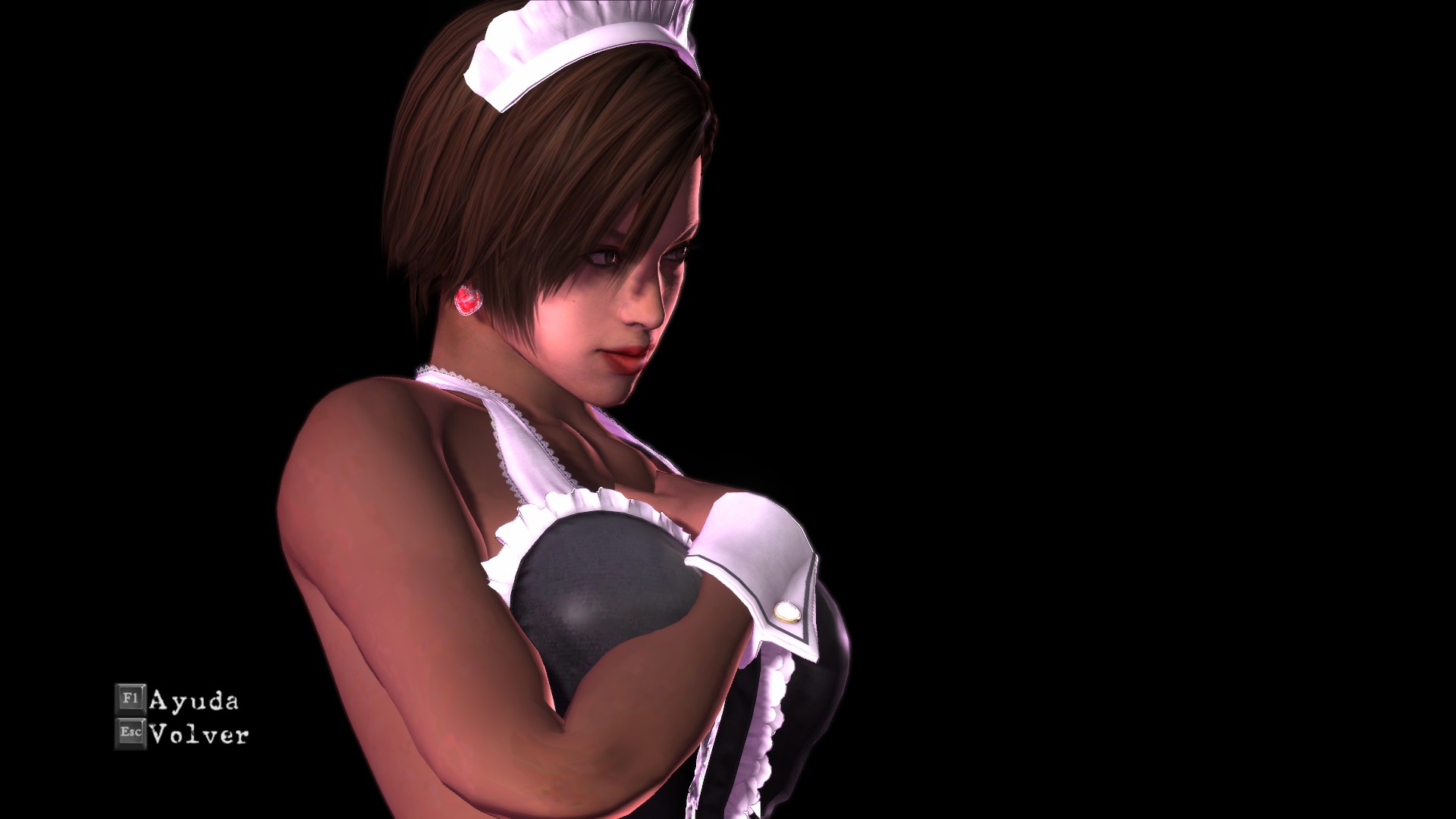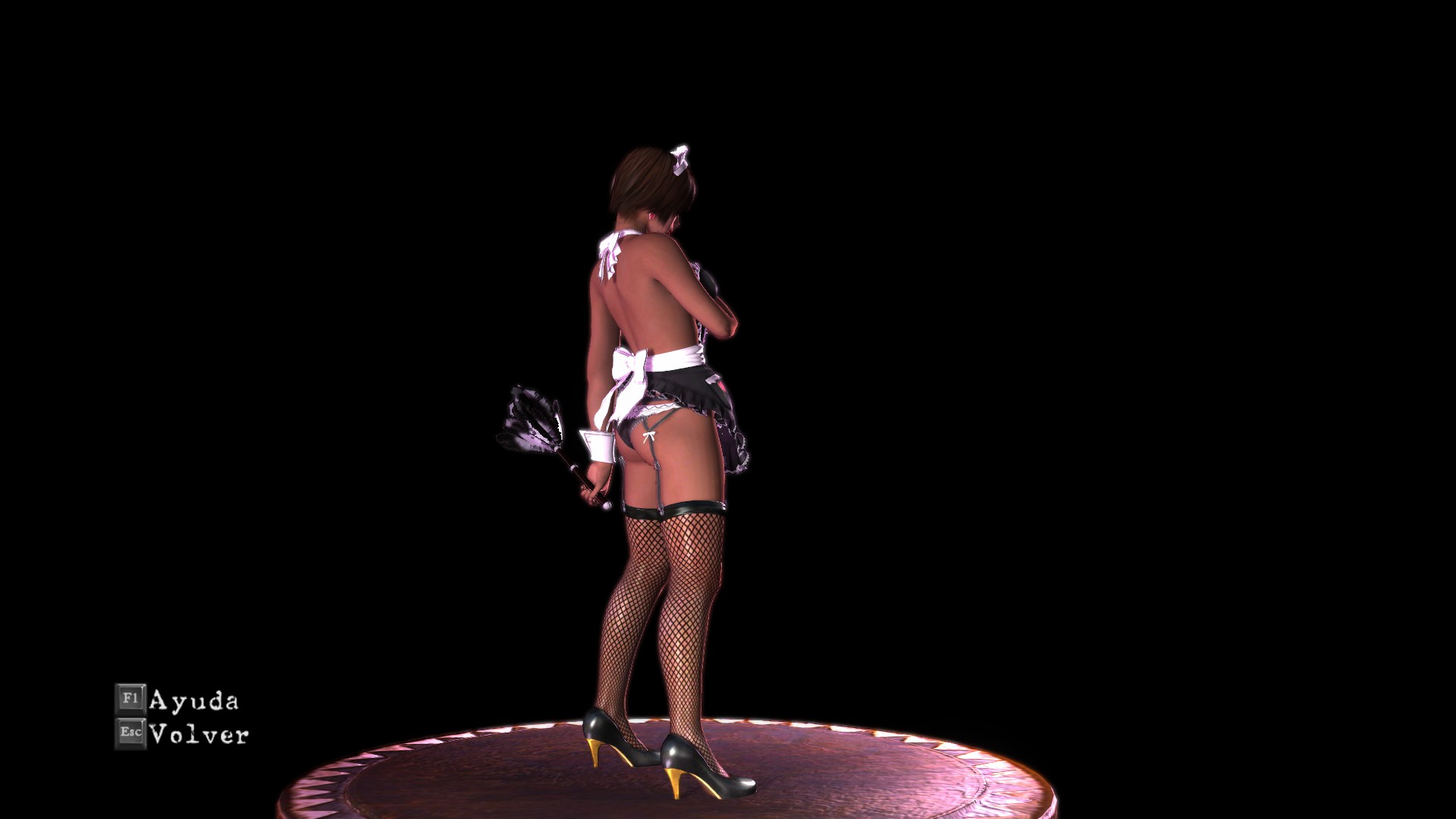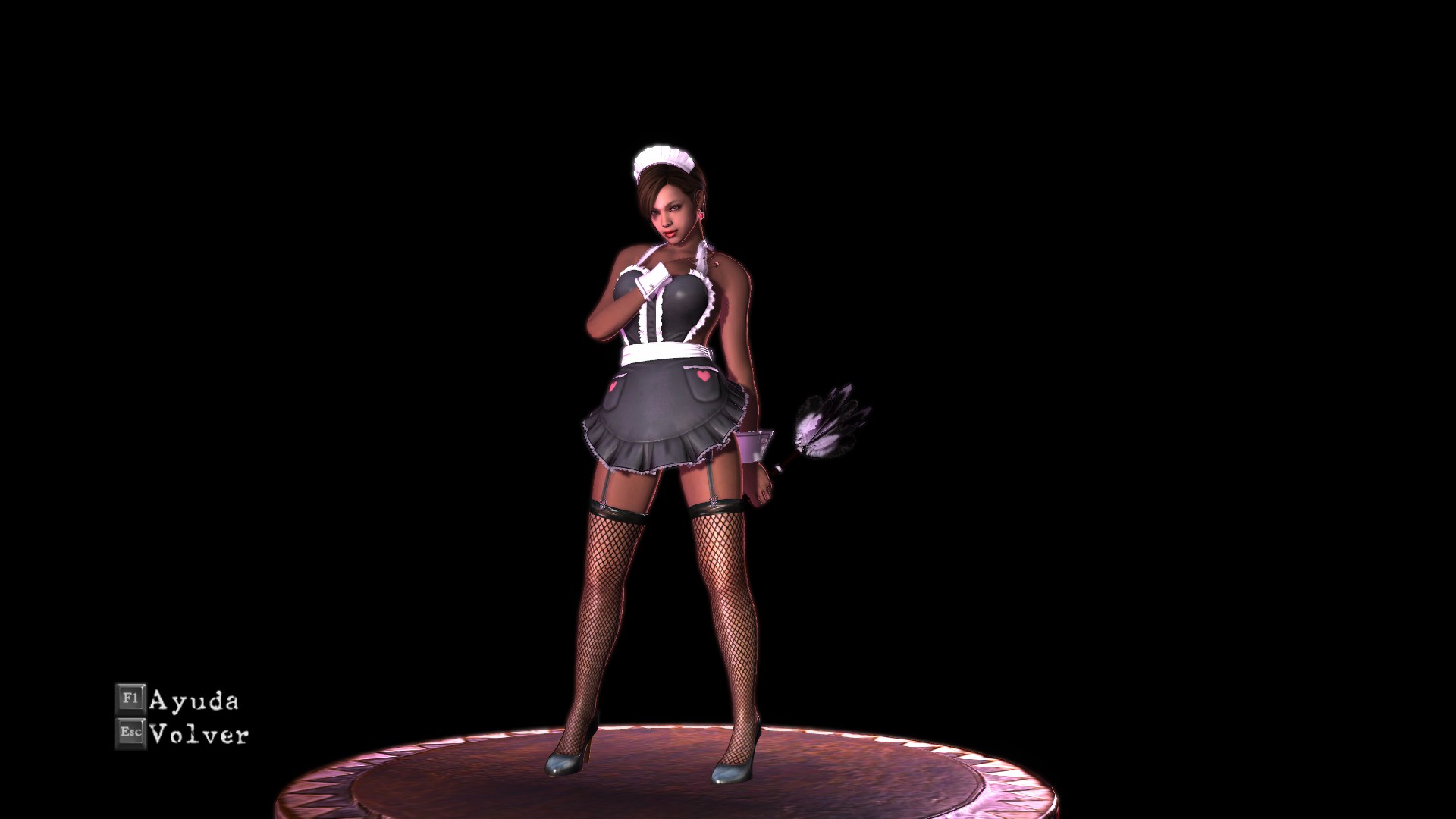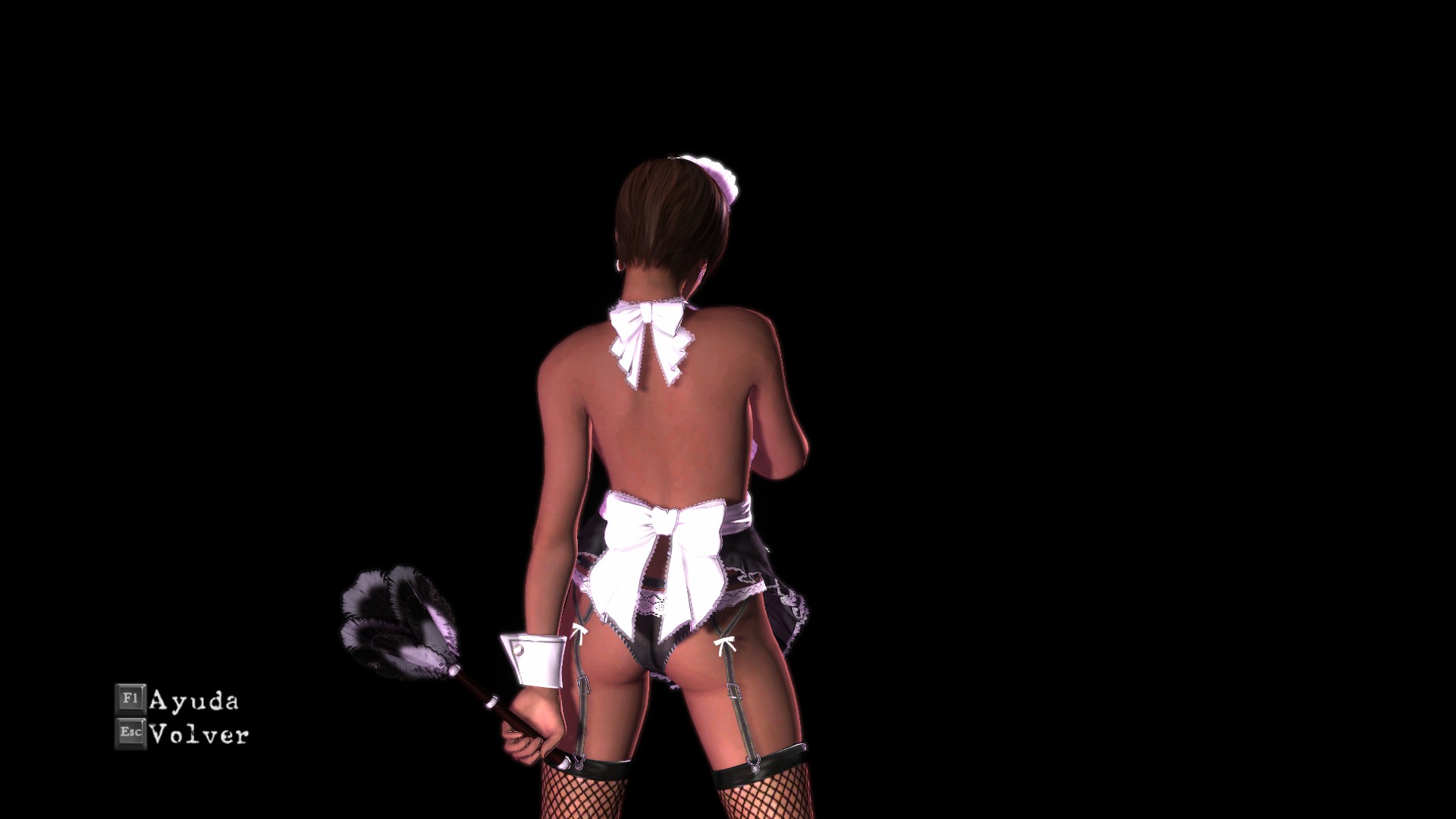 She still have some rigging issues, but she's ok to play with i believe, also im planning to change her earrings and her speculars form her skin to make them more detailed, but it'll come in the future.
Credits:
Oo-FiL-oO - Heart of Africa (XPS)
Maliwei - Original MT Framework Script and Sheva's nude body.
Captaincoleslaw - Testing, pointing out bugs and recording the Showcase.
Aman - RE5 Mod Tool.
Noesis Autor(s).
Sectus - Arc tools.
*Update* 28/12/18 >> Fixed many issues:
*Disappearing stuff is already fixed shouldn't disappear at all now.
*edited her rig a bit, now she's smoother.
*added a lot of replacement variations, now you can use over all the other shevas, except the equipped ones from the story mode and plain, besides that, keep in mind that sheva fairytale can't have physics, so using that version will give you an static sheva.
*Edited her Specular maps, now she reflects the brightness waay better than before, and it makes that annoying yellow bright effect over the white areas.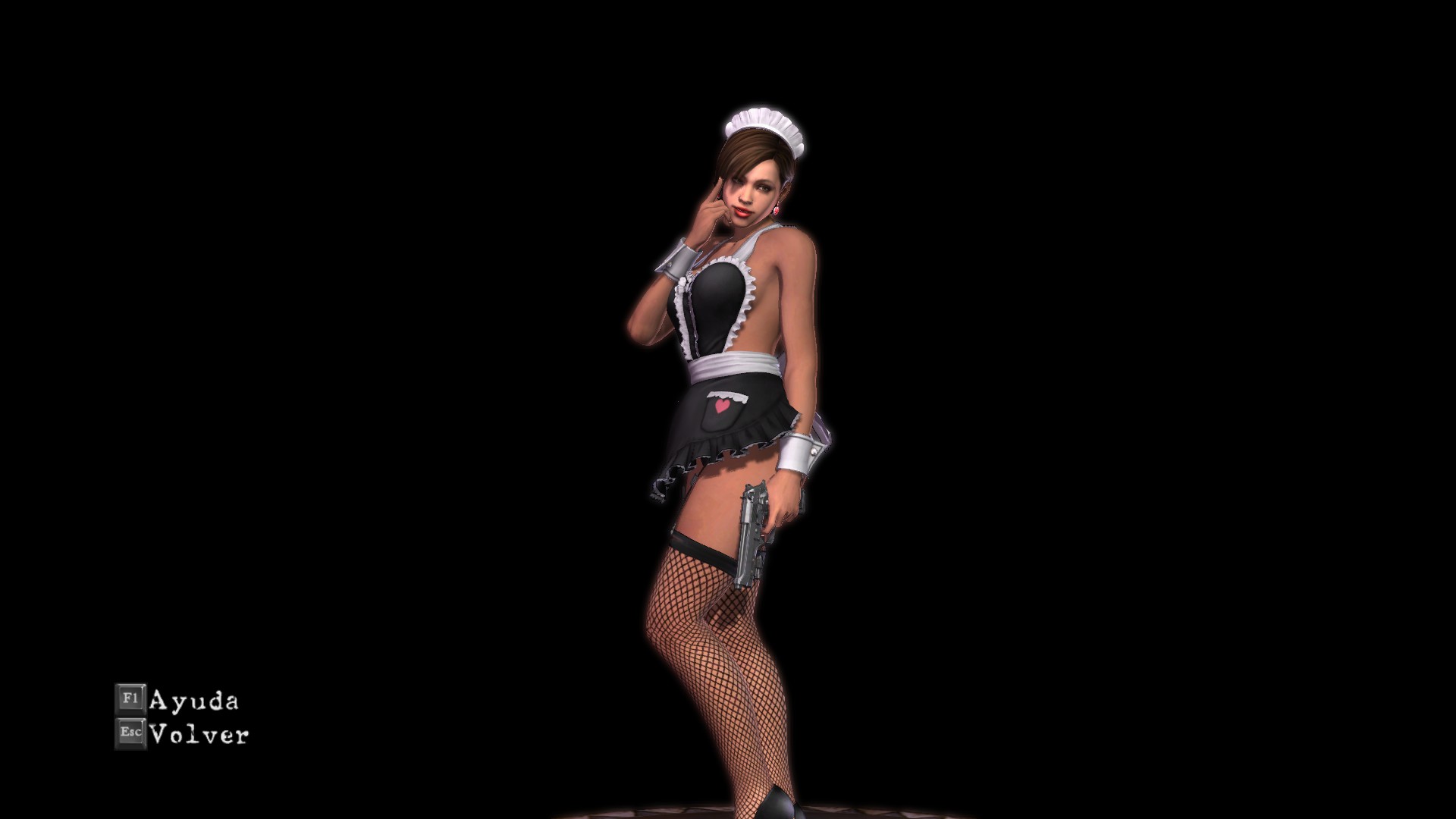 Sheva
Mod Showcase
Felix out! i will update this topic with some variations and with her proper specular maps for sunlight reflections, (i think she brights waay too much under the sun)
by the way! people! i know you guys would like to ask me for personal mods via steam, but i can't answer to everyone! just be patinet and please, i beg you to don't spam my steam chat please ;-;