Post by gunman on Jan 29, 2014 17:12:19 GMT 10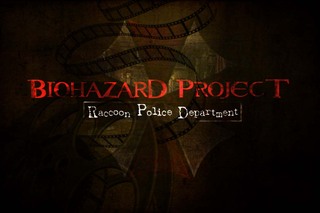 The Biohazard Project
is a collection of classic scenario's based on the events of the popular Resident Evil franchise.
We aim on delivering the best nostalgia injected experiences on the Source Engine in a new and exciting way for old and new fans to enjoy.
This mod is a total source conversion and will include all new player models, brand new firearms, thrilling and gripping scenes, heavily detailed maps, multiple game modes, all new scores that set the mood and keep you on your toes, and much more!
-Raccoon Police Department-
Our first project is based on the famous RPD, allowing gamers to experience the amazing adventure of the atmospheric and nostalgic Raccoon Police Department in a new Co-Operative fashion.
Great attention to detail and re-creation of the stations rooms brought to life in a long and intense single map, combined with the fantastic "Survival Horror" game play you are all craving Following the events of the Leon A scenario from Resident Evil 2.
Survivor's have barred themselves into the stations lobby to escape the swarmed streets of Raccoon City, they must work together to reach the sewers to escape the doomed station.
You must work as a team to explore dangerous unknown areas, solve mysterious and unusual puzzles, fight off flesh eating zombies and whatever else lurks the hallways and offices of Raccoon's ex finest!Features- Puzzles as seen in Resident Evil 2.
- A complete RPD experience promising a gripping and authentic trip to most of the stations rooms.

- Cinematic scenes.- Classic Resident Evil situations in a new Co-Op friendly way.

-Other Maps in Progress-*Umbrella Labs - Objective based*Clocktower - Survival (Survive against hordes of endless zombies)- RECRUITING!-- 3D Modeling Artists
*hard surface models ( Must be a clean Mesh Unwrap Model Texture to a good standard and must be enabled to texture your own models at a decent quality ) See screenshot as example
- 2D Texture Artists
*For creating map textures (2d tileable textures)
See screenshot as example
Sound Designer \ Composers
We have a spot over for a active Sound designer \ composer
where looking for background sounds recreating the resident evil themes
Example
www.moddb.com/mods/biohazard-project/videos/the-first-floor-score#imagebox
Interested in joining us?
Contact us and send us samples of your skills.
-Contact-
Mail your sample(s) and the job you are applying for to
dafh_terminator@msn.com
or contact me on steam
steamcommunity.com/id/Morgoth152
or contact me on facebook "Manuël Van de Weijer"
-Updates-
You can track our progress at our Moddb Page
www.moddb.com/mods/biohazard-project
Screenshots