Post by runzaqyu on Oct 2, 2021 4:13:10 GMT 10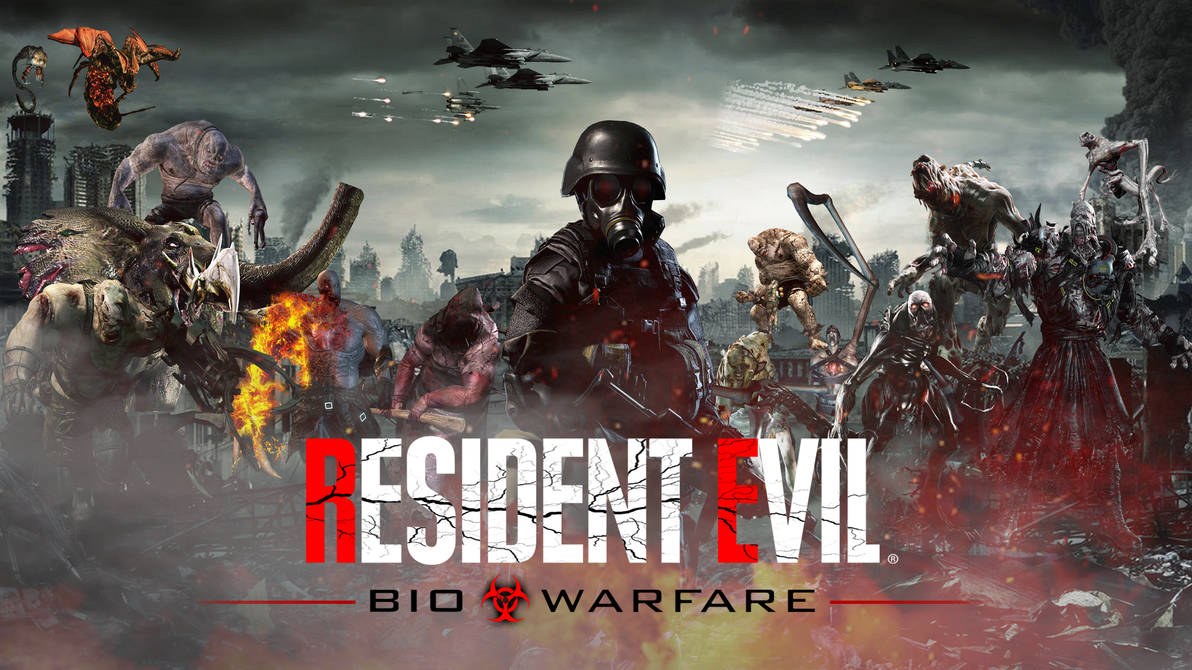 My wish for a RE game in the future: A non-canon storyline of Resident Evil: Bio Warfare, in a first-person mode Call Of Duty and Doom-like gameplay style, 60FPS, featuring HUNK, Carlos, USS Alpha Team, USS Delta Team and UBCS Team. Made by the collaboration of CAPCOM, Treyarch and Bethesda with epic boss fights in every stages from all RE games from RE0 to RE7 or RE8.
Cool, dramatic, emotional storylines, epic missions, awesome and satisfying QTEs finishing moves on enemies (no human enemies please) and bosses, customisable and unlockable weapons, costumes, finishing moves, stages, etc. So many things can be done if done it correctly and properly.
PLOT
HUNK and his team are assigned to annihilate all B.O.W in the entire world. At one point in time, they working with Carlos and his UBCS team to wipe out all bioterrorism. Albert Wesker, the main antagonist in Resident Evil: Bio Warfare, attempting to retrieve all B.O.W samples and planning to artificially engineered everything into one hellish B.O.W for his own selfish desire. His quest of being a god has come one step closer.
RESIDENT EVIL: BIO WARFARE (ALL STAGES)
STAGE 1: TRAIN (RESIDENT EVIL 0)
STAGE 2: ARKLAY MOUNTAIN/SPENCER'S MANSION (RESIDENT EVIL 1)
STAGE 3: RACOON CITY A (RESIDENT EVIL 2)
STAGE 4: RACCOON CITY B (RESIDENT EVIL 3)
STAGE 5: SPENCER RAIN (RESIDENT EVIL DEAD AIM)
STAGE 6: SHEENA ISLAND (RESIDENT EVIL SURVIVOR)
STAGE 7: ROCKFORT ISLAND (RESIDENT EVIL CODE: VERONICA-X)
STAGE 8: SOUTH AMERICA (RESIDENT EVIL: DARKSIDE CHRONICLES)
STAGE 8: SERGEI'S UMBRELLA FACILITY (RESIDENT EVIL: UMBRELLA CHRONICLES)
STAGE 9: THE VILLAGE/CASTLE/ISLAND (RESIDENT EVIL 4)
STAGE 10: QUEEN ZENOBIA (RESIDENT EVIL REVELATIONS)
STAGE 11: IVY UNIVERSITY, TALL OAKS (RESIDENT EVIL 6)
STAGE 12: EDONIA (RESIDENT EVIL 6)
STAGE 13: LANSHIANG CITY (RESIDENT EVIL 6)
STAGE 14: SEJM ISLAND (RESIDENT EVIL REVELATIONS 2)
STAGE 15: SPENCER ESTATE (RESIDENT EVIL 5: LOST IN NIGHTMARES)
STAGE 16: KIJUJU (RESIDENT EVIL 5)
STAGE 17: DULVEY (RESIDENT EVIL 7)
STAGE 18: VILLAGE (RESIDENT EVIL VILLAGE)
FINAL STAGE: WESKER'S FORTRESS (RESIDENT EVIL: BIO WARFARE)
FINAL BOSS: ALBERT WESKER (RUDRA MUTATION FORM) (FINAL APPEARANCE)
vignette.wikia.nocookie.net/residentevil/images/e/ec/BIOHAZARD_Clan_Master_-_Battle_art_-_Rudra.jpg/revision/latest?cb=20171011045751