Post by Spirit Warden on Feb 12, 2014 11:03:52 GMT 10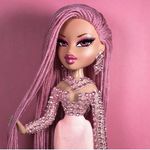 for Chris we have Jill
for sherry we have claire
for Leon we have Ashley (I'm sure Ashley said she wanted to join an agency it's been a while since I fully played re4)
capcom are going down hill alot
what we need right now it love people for who they are and where they come from
I don't know Ada's story but she looks Chinese
we have josh and Sheva the first time I seen RE5 had different skinned characters I fell in love with them
but from my point of view I would like either a lesbian character/ couple
or a gay character/ couple
like Chris and piers fans wanted them to be gay why not I say lol
I like the idea of Sherry and Claire, I bet Claire would LOVE to see how Sherry turned out! :3 plus Claire hasn't been in a main series game since CVX. Are we really supposed to believe that after Raccoon City and Infiltrating Umbrella!, that she's just going to hold up protest signs for the rest of her life??? Whaaaa?
I believe Ada has a Chinese parent and an America parent (father might be the American one).
I would love to see some equal represenation in Resident Evil. Chris and Piers is out of the question, unless he's into necrophilla...and if he could even find anything left of Piers. Personally I see Chris as either gay or asexual. Him and Jill I think have a special bond as parterns, people that will always look out for eachothers backs in the any situation, but I don't think there in a romantic bond. Hell, in Re2 I think Jill has a picture of a man and her on her desk which is most likely her boyfriend. As for equal representation I don't think Sheva counts as black representation, she's the most pale black person ever lol. Josh was okay, he seemed nice and they made him a main in the DLC which was a fun enough DLC. (but anyone who thought/thinks RE5 is/was racist is an idiot).
Capcom might be to scared to make an already established character like Chris gay, but I certainly wouldn't mind (there is a series of animated .gif images of Chris and Piers.....mmmmmmmm oh yeah baby!). Relationships in RE series don't need to be huge, but having them there would make it somewhat more realistic. As they are the characters might as well be T-900s for how little emotion they have
I still don't get the reason behind Chris's steroid abuse, I liked his body before the breast implants in his arms. I don't much like any of the males in Resident Evil. Chris is the dumb, angry, drunk mr.muscles. Billy was 'omg i'm so mysterious'. Leon was 'omg I have such amazing hair'. Carlos was Mr.fake accent chika. I hate Wesker, Mr.Muwhahaha i'm evil!. Jake SNORE, Piers....meh. I only like Chris because A: He's one of the original characters and B: Because even though I don't like the muscles or personality, I still think he's the hottest looking out of all the male characters.