Post by kreed on Feb 7, 2023 0:17:59 GMT 10
The female fix update is for HD PROJECT USERS (2018, 1.0 and 1.1 versions) if you have normal game you should use the original female fix, not this one.
There's a lot of information in this thread, I'm still updating the files with new features and fixes. I ask that you read everything carefully to understand each change.
Hello guys.
97% of the time I play this game I use female skins (i guess im kinda girls of biohazard too lmao)
and everyone knows that if we put a girl model instead of Leon its going to be a really mess.
3getu841
did an excellent job switching Ada's animation and removing Leon's glove, probably everyone that uses female skins uses his fix.
What's the problem then?
He made everything before HD Project, if you try to use this fix nowadays you'll get wrong textures and crashes in some areas.
I've put a lot of effort into updating all of his fixes and included other things, after all since 2015 the UHD modding evolved, so now its the
Definitive version
of
fix for female models.






What the pack contains


- Fix for the weapons with correct textures
- Cutscenes with the correct textures without override the Evd files
- Radio call working with HD Project
- Female Stage Animations now compatible also with HD Project
- Ashley with physics in main game with textures updated
- Optional: Ashley animations instead of Ada.
This is what you can expect for using the old fix with HD Project
Female Stage Animation is something that I really wanted in my game around 2018, but back then I had 0 knowledge in modding, im happy to bring this feature now!
3getu841
demonstration video
Ashley animations is so underrated, I updated this too, want to see people using more Ashley animations instead Ada.
3getu841
demonstration video
Talking about Ashley, I rebuilt the
Ashley's physics in Leon replace
in order to be full compatible with HD Project.
Still need to use pl00 (Leon Jacket) with trainer to have physics in entire game, but pl08 its also included.
The whole mod was created for HD Project 1.0 and 1.1
2018 version uses different files, download that version at the bottom of the thread.
DOWNLOAD FOR HD PROJECT 1.0 AND 1.1
INSTALLATION


I simplified as much as I could.
Since you have HD Project you can basically override the
BIO4
entire.
Bin32
contains Raz0r's Companion DLL responsible for fixing cutscenes without overriding the original Evd files. Also last version of RE4 Tweaks.
You can use your own files but remember to set LoadEVDFiles to
True
in
dinput8.cfg
FILES
are dependencies for Companion DLL to Side-Chain and fixes the cutscenes.
YOU NEED to place this folder in Resident Evil 4 location,
same as Bin32 and BIO4 is located.
If you want Ashley animations or Ashley in Main game with new HD Project textures, just simple open Optional folder, choose what you want and can replace in BIO4 as well.
Note: For use Ashley Animation you need to install the main pack first, because Ashley don't have all animations.
Note2:For the Ashley physics work you need to copy the physics.cfg and paste in FILES folder at Resident Evil 4 folder, same as BIO4 and Bin32.
The model looks a little weird in cutscenes because of the her physics rigging, but in the game this doesn't happen.
I want to thank
3getu841
Making this update for anyone playing this game in 2023 took a bit of work, but nothing compares to what you did there in the past, I learned by following in your footsteps.
Below the original threads
Fix for female models
Ashley's physics in Leon replace
Female Stage Animations


UPDATED FEBRUARY 2023
Added Ada's walk/run animation for Shotgun and Riot.
Fixed P.R.L weapon problem
Fixed some Ashley walk animations problems
HD Project 2018 USERS
Many people still uses HD Project 2018 for mods like Life in hell, Arrange etc. So I made a version for that too.
IMPORTANT
Stage animations is not present, duo the fact those mods always changes St1 - St5 folders, being impossible to add the animations, all the rest remains.
Your 2018 HD Project will now have the final in game weapons from 1.1 (020000)
Since 2018 doesn't had lfs compress in the files, I took off from the pack in order to facilitate the installation, but pay close attention when installing.
DOWNLOAD VERSION FOR HD PROJECT 2018More female animations for other characters:FEMALE ANIMATIONS FOR WESKER
If you want some wesker skin you can check my
Ashley battlesuit here
New weapons skins compatible with female models




UPDATED MARCH 2023

As requested to Ashley animations, added extra features for
Ashley with physics in Main Game
Damage and explosion reaction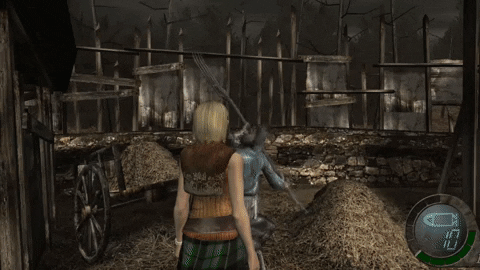 Opening doors and jumping over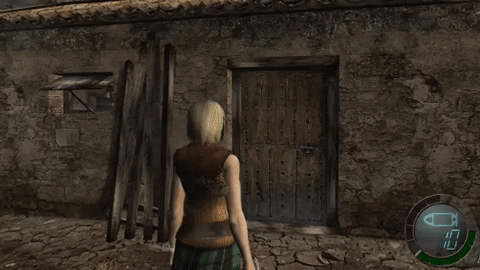 High melee with opening door animation and Low melee as Ada's low kick
This new features are available only for
Ashley Main Game - Updated,
inside Optional folder. Due the fact that animations are located in the model itself.
Both HD Project 1.0/1.1 and 2018 is now updated.NEW NOTES

With release of new character swap trainer, is now possible to play with real Ashley without Leon replaces. If you have problem by using companion this is your best choice!
New trainer introduction