Post by KamiA on Apr 27, 2014 23:30:00 GMT 10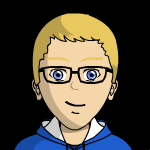 I'd just like to take this chance to let you know how much I appreciate the work you have put forth into this mod. You may know me for my work on my Evolution campaign mod I made almost 3 years ago now, so I know how much effort it'd take to do what you have accomplished here.
Over all, I think you did an amazing job, I really like how the atmosphere plays, and it's just a really good challenge, which is nice for us Veteran players.
I do have a few minor complaints, though they are just personal. There are some enemies that just have way to much health lol, it's fun at first, but later on it just becomes a tedious grind constantly knifing / meleeing the same enemy 50x+ times to kill it, just can be a bit tedious. I am all for enemies overall having a higher health pool, but there is a limit =P
The Irving Ship boss fight..man..that was intense, was super fun dealing with all of that at once, however I personally feel Irving has a bit too much health and it becomes a bit tedious the last few minutes of it..I mean with all of the other enemies health put into play, perhaps it's not really needed to crank up the main bosses health so much? Just my personal thought.
My last complaint, is I really really enjoyed every bit of the mod right up to 4-2's laser puzzles...I just found them to be a really big pain in the butt and it really just ruined the pace of it and I couldn't wait for it to be over lol.
It's a shame though...because to do what you did with it is actually very creative and would be an extremely time consuming task to manually put those new lasers in 1 by 1 and align them up correctly, I just feel like you almost did too good of a job in making it a real puzzle and it's kinda annoying =P (Sort of an oxymoron I know..)
Anyways..great work, I really look forward to seeing how chapters 5 & 6 play out. The complaints listed above are pretty minor over all, and I am going to really enjoy playing this mod again with a friend on a higher difficulty!
Keep up the good work!

Big thanks for the great comment!
About the enemies with too much health, You mean Allyson and Megaphone guy right?
For Irving health, ..Yeah I did forgot to reduce his after I added Popo there.
(My original idea was to swap the gun turret so player will fight Irving with the bomb version turret. But those seem to be very complex.)
Anyways ,Thanks again for your comment!
I'll re-release some chapter and fix some bug when I finish last chapter in the future.